I'm finally getting around to reading books now that I've moved and have stopped into Powell's a few times to purchase a few to complete trilogies.
Purchased:
This is the 3rd in the Beka Cooper Series by Tamora Pierce
Funny thing about this purchase. I am OCD about my books and realized last night when looking at photos of my bookshelves at my parents house that the first two books in this series are QP (Paperback)...and this is CL (hardcover) so now I guess after I read it I'll be giving it away or selling it. OOPS! Always know what you have in your collection.
Purchased and read in the past 2 1/2 weeks:
Book 1 in this series
Book 2
Book 3
This is the Becca Fitzpatrick series and I highly recommend it. I'm pretty much in love with the characters and story line.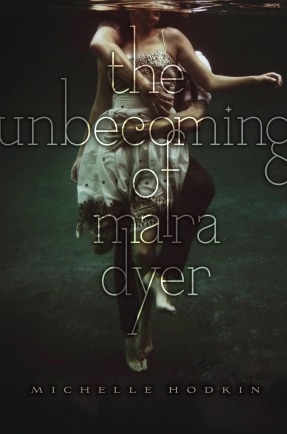 Book 1 in series
This is by Michelle Hodkin and is another highly recommended read. If you own it, FIND THE TIME and enjoy it!
This book was great. I liked Anna and the French Kiss more but you should read them both. This is by Stephanie Perkins and I see she has another book out next year. I picked this up at Books-A-Million in Chicago on my way back to the Amtrak station when I was moving to Oregon. I LOVED IT. I want to read her other books now. The author is Jenny B. Jones. Check her out!
Older Purchases and new or re-reads:
Book 1 in the Wicked Lovely series
This is actually one of the first three books of the series I bought during Borders going out of business sale. Now I've read the first three before but it has been a couple years so I'm in the process of re-reading them and then will buy the more recent of the series and read those for the first time. Have you read this series by Melissa Marr? Would love to hear your thoughts.
This is the same author as The Memory Keeper's Daughter. Now I realize this isn't a YA book but I highly recommend it. I wasn't a HUGE fan of Memory Keeper but I thought I'd give her another try. This book was really well written and I sat and read the whole thing in one day.
What are you reading this week?
Go visit The Story Siren to share your list!